For peace of mind, full protection, and traceability of your samples.
Vet-Way Veterinary Field Kits are designed for the safe and effective transport of blood samples from extraction to laboratory presentation.
UN Compliant Packaging
The Vet Way FK Veterinary Field Kit is a patented solution for the safe transportation of blood samples from farm to laboratory. The UN Category B compliant solution is equipped for sample traceability with sequential barcode numbering on all test tubes. The kit has also been designed to meet all UN Cat B Transport requirements.
There are a variety of options available, both with or without needles/tubes.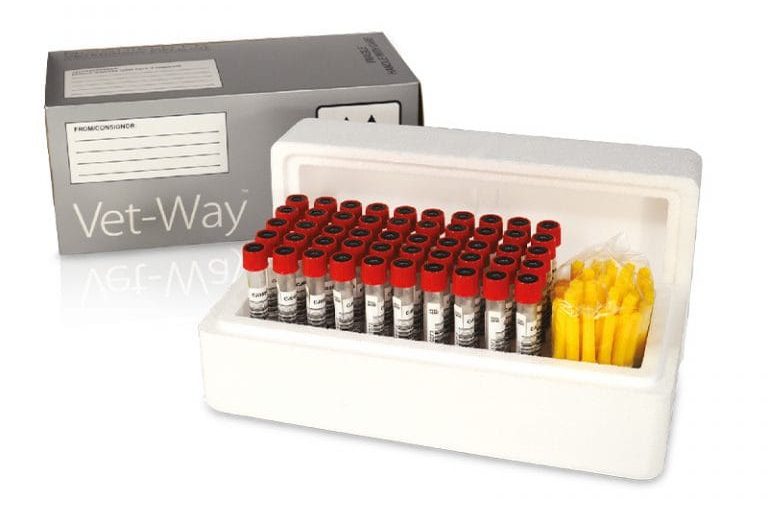 Available With Serum Clot Activator
Our latest serum clot activator field kits contain tubes where the inner wall of the serum tube is specially coated with microscopic silica particles, which activate the coagulation process. Serum separator tubes contain a separation gel in the base of the tube; during centrifugation, this gel forms a stable barrier between the serum and the blood cells. The primary benefit of this separation process is that the lab can sample directly from the tubes which means:
reduced risk of sample handling errors
reduced cost of processing as no aliquot tubes, additional caps or additional barcodes are required
less time preparing samples, so testing can be carried out quicker
reduced sample storage requirements
technicians to go back to the original tube to check labelling details in case of a query